Pennsylvania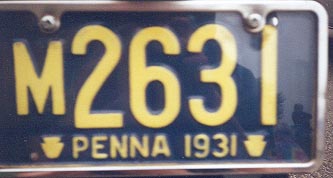 1931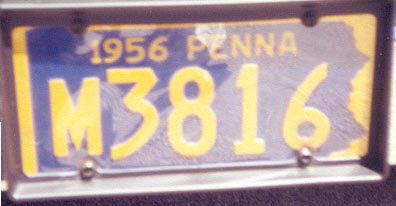 1956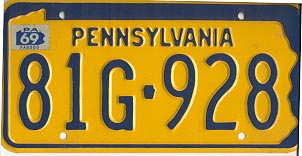 1969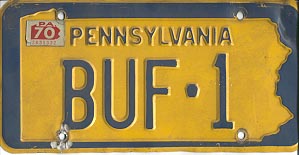 1970, Vanity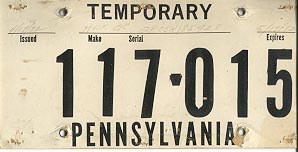 1972 cardboard temporary plate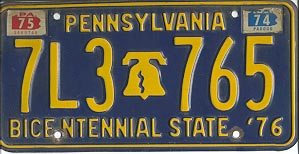 1975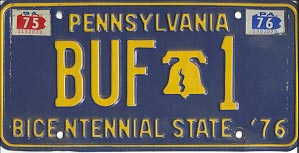 1976, Vanity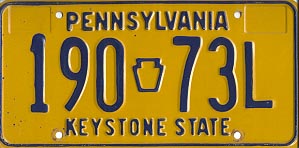 Undated 1977 base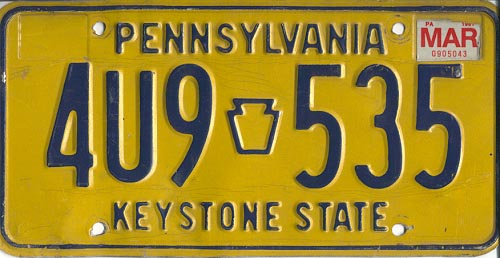 1981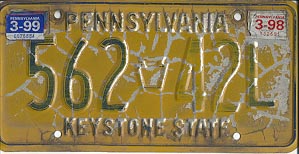 1999, on 1977 base (shows typical wear of this base, which was phased out starting in September 1999)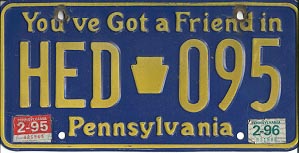 1996 "You've Got a Friend in" base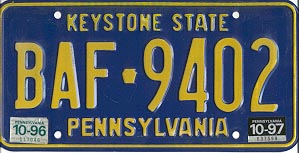 1997 7-symbol "Keystone State" base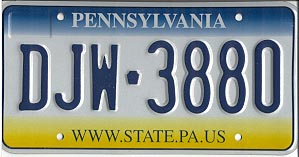 Undated www.state.pa.us plate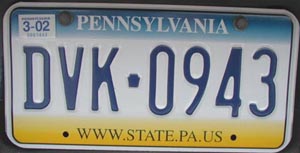 2002 www.state.pa.us plate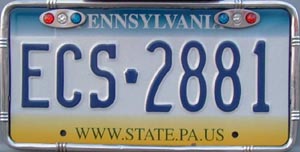 Undated www.state.pa.us plate, E** prefix. Photo taken 6/23/01.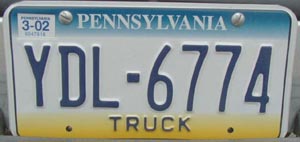 2002 Truck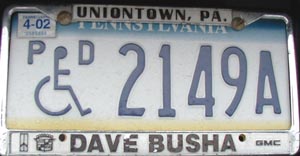 2002 Wheelchair plate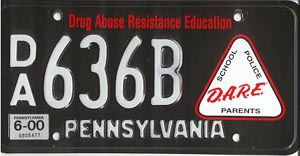 2000 "D.A.R.E." plate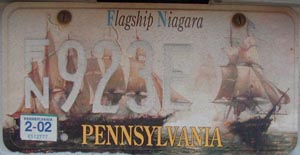 2002 Flagship Niagara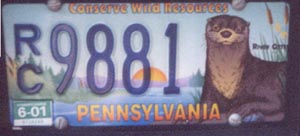 2001 new "Conserve Wild Resources"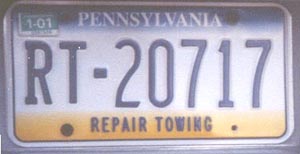 2001 Repair Towing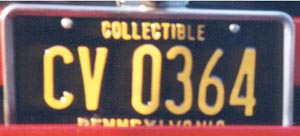 Collectible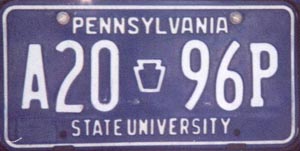 Penn State University. These permanent plates are issued to vehicles owned by the University.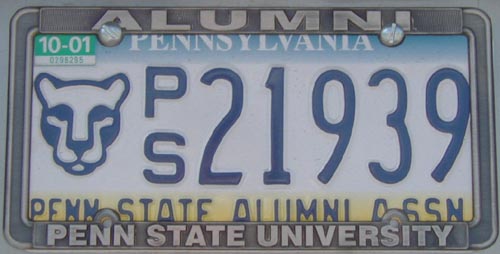 2001 Penn State Alumni Association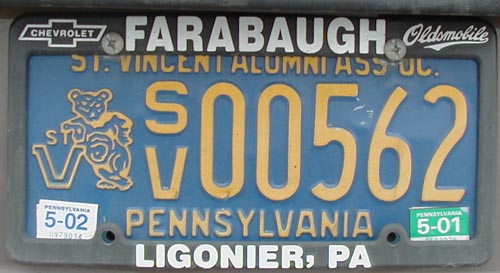 2002 St. Vincent University Alumni Association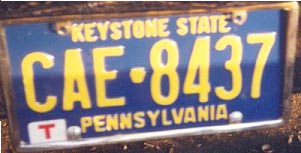 Temporary 7-symbol "C" series, issued August 1999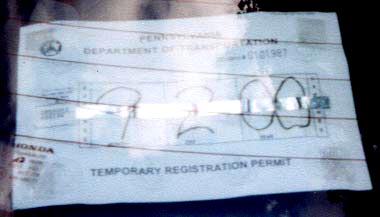 New temporary registration card, which replaces the "T" sticker pictured above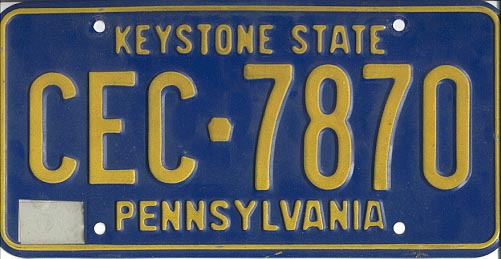 Undated, with the T sticker covered.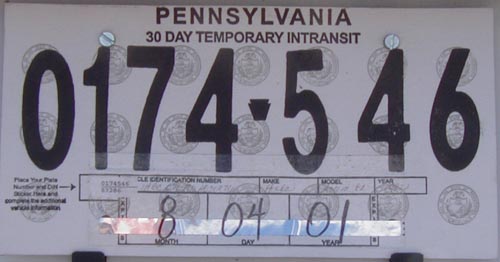 2001 30 day temporary in-transit

2002 Emission and Annual Windshield stickers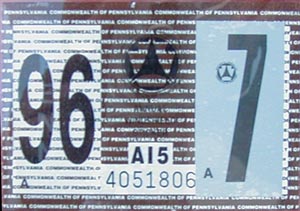 July 1996 Annual Windshield sticker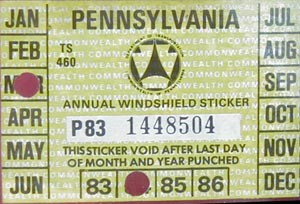 March 1984 Annual Windshield sticker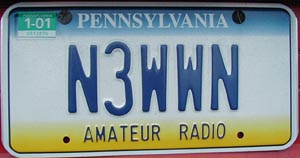 2001 Amateur Radio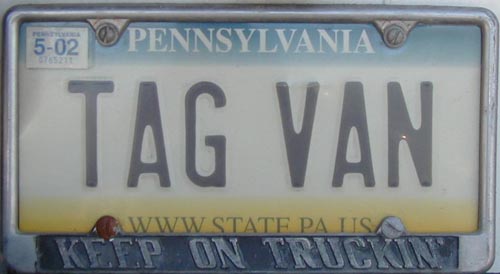 2002 vanity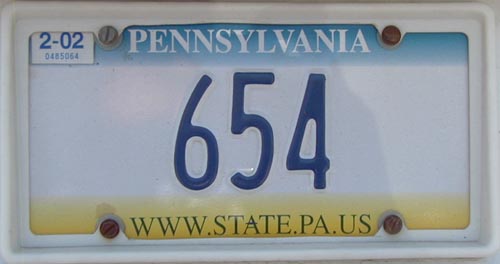 2002 low number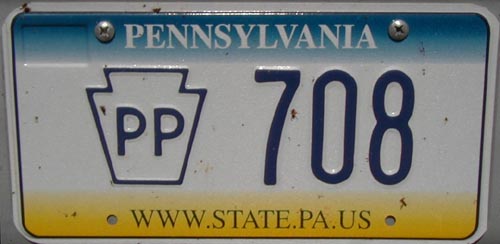 2002 Press Photographer. This is one of very few types of Pennsylvania plates that is issued in pairs.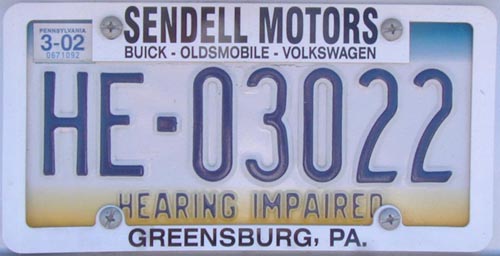 2002 Hearing Impaired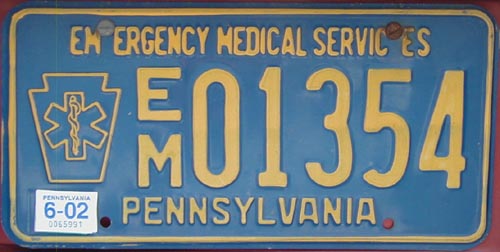 2002 Emergency Medical Services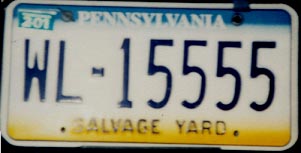 2001 Salvage Yard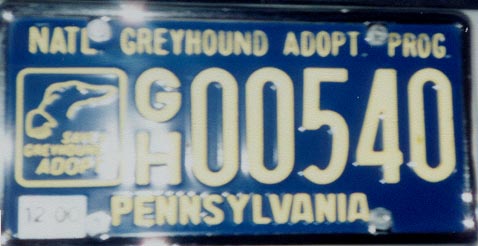 2000 Greyhound Adoption Program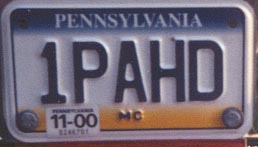 2000 Motorcycle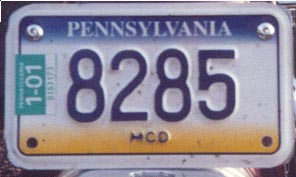 2001 Motorcycle Dealer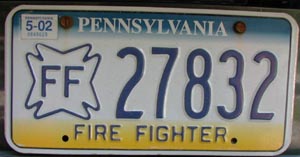 2002 Fire Fighter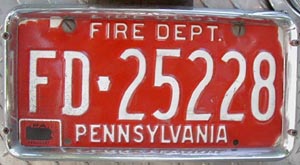 Fire Department, with Permanent validation sticker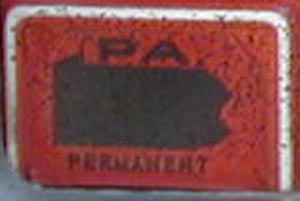 Close-up of above Permanent sticker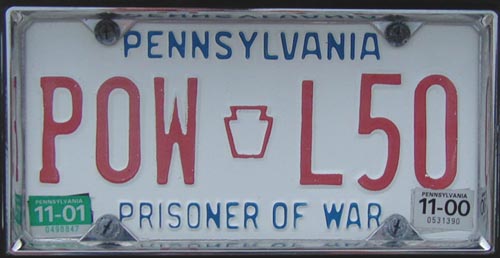 2001 Prisoner of War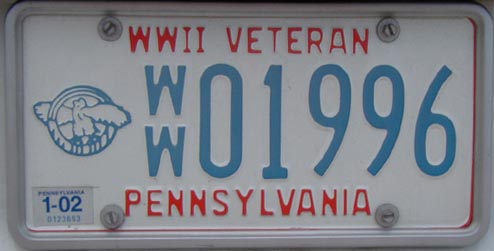 2002 World War II Veteran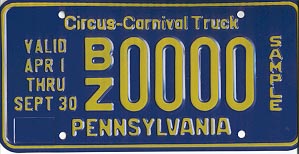 Sample "Circus-Carnival Truck"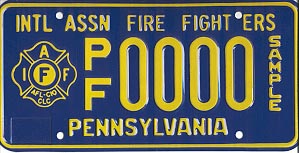 Sample "International Association of Firefighters"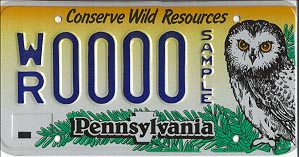 Sample "Conserve Wild Resources"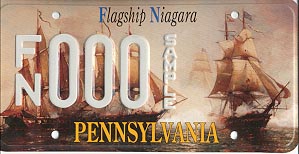 Sample "Flagship Niagara"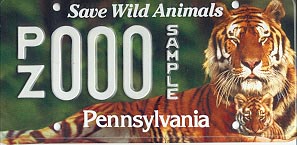 Sample "Save Wild Animals"
Pennsylvania's new license plate, to be phased in between September 1999 and June 2002
Frequently asked questions for the new Pennsylvania license plate